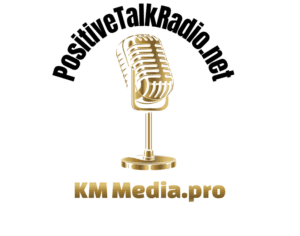 DATE: Monday, May 2nd, 2022
TIME: 3.00 p.m. – 4.00 p.m. PST
LOCATION: Seatac, Washington
It was a real day-brightener to be invited back as a return guest on this program, hosted by Kevin McDonald. The last time I appeared was in February 2021. Kevin wanted to know what I had been up to since my last appearance.
I will discussing the release of Discovering the Christmas Spirit, my fundraiser for Homes For Our Troops (www.hfotusa.org) and the two-person play which my friend and fellow author, Nancy Nelson, have almost completed.
Kevin's program boasts that it is a "positive interview focused on eliminating hate and fear" and "designed to make people's lives just a little bit better." I just love the concept of this show! I am so looking forward to this and hope you can tune in and listen to my live video simulcast by connecting to You Tube Positive Talk Radio.  It is also a call-in program. You are invited to call in at (206) 408-1395.
Addendum : This interview can be heard by copying and pasting  the following link into your browser. 
https://www.positivetalkradio.net/stephen-murray-author-discovering-the-christmas-spirit/