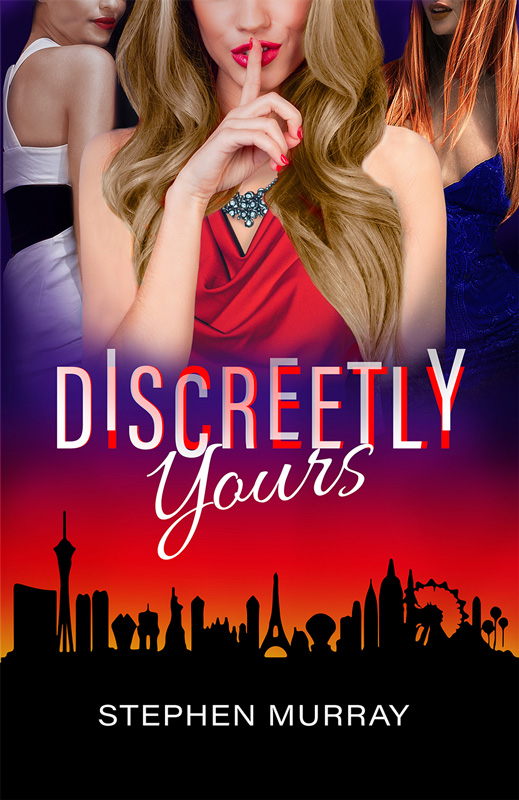 "Stephen Murray's Discreetly Yours is truly a thriller in every sense of the word and highly suspenseful practically from the beginning to the very end. 
The endearing trio of Satin, Ruby, and Goldie captures readers' attention, and at times our hearts, throughout this expertly crafted tale of their quest for freedom and relentless pursuit of the lives they really want to live."
Luanna Helena,
Voiceover Siren


"Frankie is the owner of one of the best escort services in Las Vegas. Satin, Ruby, and Goldie are his A-team Babes. Frankie is often cruel to his girls and thinks nothing of slapping them around and taking financial advantage of them. When Satin, Ruby, and Goldie have one of their secret meetings, they decide that they all have had enough of Frankie and decide it is time to come up with some ideas to make changes. They believe they have thought up a foolproof plan to shoot him on the fourth of July and begin to put the pieces in place. It is a very well thought out plan that includes ensuring there are no witnesses, knowing exactly where Frankie will be, and who and when they will pull the trigger and commit the crime. It is a page-turner as we follow the girls while they put their plan into place and then have to deal with the results of their actions.
Discreetly Yours is a story of get-even murder and a deep plot to avoid being caught. I had many emotions reading Discreetly Yours that ranged from go get him, have you lost your minds, a great plan, it seems foolproof to you will never get away with it, and then the conclusion is a rather surprising ending that I did not expect. Stephen Murray has written an entertaining story full of surprises, secrets and interesting characters. He has given the reader an interesting look inside the world of the escort service in a familiar setting. Discreetly Yours is a good read and has great potential for being a riveting TV movie."
Trudi LoPreto
Readers' Favorite


SIGN UP FOR THE WEEKLY NEWSLETTER