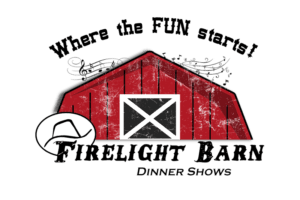 DATE: August 4th, 2020
TIME: 5.30 p.m. – 6.30 p.m.PST
LOCATION: Online Live Streaming with Mama's Wranglers at the Firelight Barn
What fun it will be to appear as a guest on this live online only streaming podcast with the highly talented and always entertaining Mama's Wranglers at the Firelight Barn in Henderson. Aside from Discreetly Yours, I will be presenting a brief background on  my other three novels – Chapel of Eternal Love, Return to the Chapel of Eternal Love and Murder Aboard the Queen Elizabeth II. To watch this streaming, please go to www.FirelightBarn.com and click on "Two Song Showdown." Then click on "Watch Now." A box will pop up notifying you that you can also CHAT with us by clicking on "Chat as a guest," but this is optional and only if you would like to participate or ask questions. You will then arrive to a screen that will play the event, beginning at 5:30. Reminder this is online viewing only. Please do not come to the venue in person. It will be closed.
While on the site you may wish to check out some great upcoming shows.