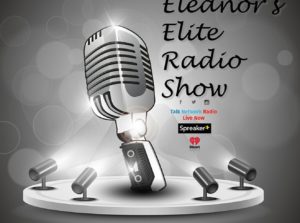 DATE: March 8th, 2021
TIME: 1.00 – p.m. – 2.00 p.m. PST
LOCATION: Pre-recording of Podcast Interview from Melbourne, Florida.
It is an absolute pleasure to be invited as a return guest on this program, hosted by Eleanor Erdogan from Melbourne, Washington. I last appeared as guest in May , 2017 when Eleanor and I discussed the award-winning  The Chapel of Eternal Love and the critically acclaimed sequel, Return to the Chapel of Eternal Love. This time, the conversation will be focused on Discreetly Yours. I am looking forward to it. The link to the interview when made public will be posted when known.
 ADDENDUM :
To listen to this archived interview, please click on the following link :-
https://www.spreaker.com/episode/43918083