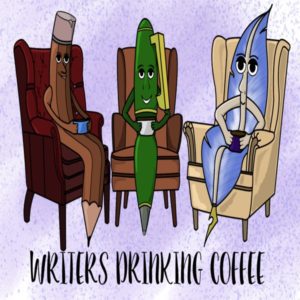 ​DATE: Tuesday, July 13th, 2021
TIME: 4.00 p.m. – 5.00 p.m. PST
LOCATION: Recorded from the Bay Area, California.
Coffee & Ideas. This is a zoom meeting based on writers sitting around, drinking coffee and/or occasionally wine, and talking about anything and everything. I thank hosts, Jeannie, Chaz, John and Karen, for the invite and looking forward to an engaging conversation about all four novels (Discreetly Yours, Murder Aboard the Queen Elizabeth II, The Chapel of Eternal Love- Wedding Stories from Las Vegas , Return to the Chapel of Eternal Love- Marriage Stories from Las Vegas) with all of you. As with all podcasts, you-tubes, and zoom meetings, the link to this chat will be posted here, when known.
Addendum : To listen to this conversation, please click on the link below.
https://www.writersdrinkingcoffee.com/posts/podcast/episode-111-interview-with-stephen-murray/