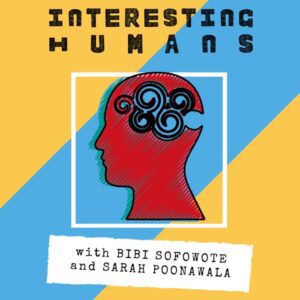 DATE: Wednesday, January 5th, 2022
TIME: 3:00 p.m. – 4:00 p.m. PST
LOCATION: Recorded in Canada
It will be a pleasure to appear as a guest on this biweekly podcast hosted by Bibi Sofowote and Sarah Poonawala.
The program "unpacks the inspiring stories, life-altering experiences and incredible journeys of seemingly ordinary people who are anything but. Humans, it turns out, are generally more interesting than they might appear at first glance. These conversations are relaxed, entertaining and completely organic."
I am looking forward to our conversation and will post the link to the interview when known.