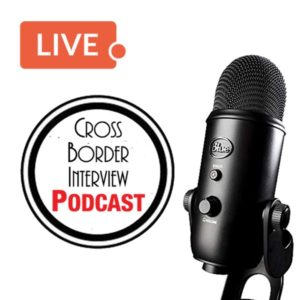 DATE: Thu., August 5th, 2021
TIME: 5.00 p.m. – 6.00 p.m. PST
LOCATION: Calgary, Alberta
Host, Christopher Brown, enjoys chatting with a wide variety of people about their passion, their duty, and their life. His guests have included politicians, entertainers, entrepreneurs, podcast hosts, business leaders, authors, and candidates for elected office. The conversation will revolve around writing styles, character development, and writing in multiple genres. The link to listening to the hour-long interview will be posted here later, when known.