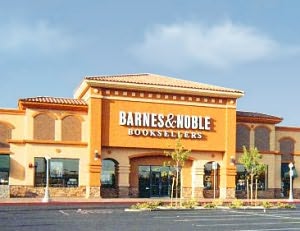 DATE: Sunday, August 14th, 2022
TIME: 1.00 p.m. – 4.00 p.m. PST
LOCATION: Barnes & Noble, 8915 W. Charleston Blvd., Las Vegas, NV 89117
My thanks to Barnes & Noble manager, Amy, for extending the invite to hold a 'Meet and Greet' at this Barnes & Noble location, and to the events coordinator, Amy, for facilitating it. It seems to have been forever since I was there. It will be just like old times and bring back wonderful memories, as I hope to re-visit with your longtime customers.  I will have copies of all five of my novels available for purchase. I know it will be fun.
I will be signing copies of Discreetly Yours,  both The Chapel of Eternal Love- Wedding Stories from Las Vegas and the sequel, Return to the Chapel of Eternal Love – Marriage Stories from Las Vegas, my cozy mystery, Murder Aboard the Queen Elizabeth II, and my holiday novel, Discovering the Christmas Spirit.