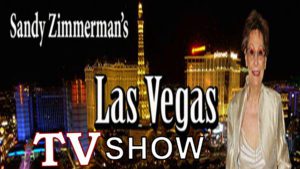 DATE: Tuesday, December 15,  2020
TIME: 3.00 p.m. – 4.00 p.m. PST  – This event has been temporarily postponed.
Thank you, Sandy Zimmerman, for inviting me to appear as a guest on your TV program. The show will be pre-recorded via Zoom on  and shown on Facebook. I will post the links when known.
I am very excited to have the opportunity to showcase all four of my novels during a TV interview in my home town of Las Vegas.