​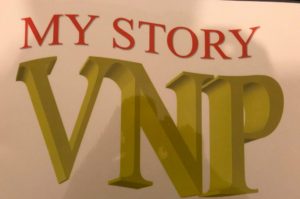 DATE: Monday, January 4, 2021
TIME: 9.00 a.m. – 9.30 a.m. PST
Hot on the heels of my interview hosted from Corfu, Greece, comes this wonderful opportunity to appear on My Story VNP, which will be pre-recorded from Athens Greece.. The first part of the program will be a short monologue of my background and my journey as an author. This will be followed by an informal chat with the host, Artur Cipilaka.
I am looking forward to this exchange. It will be my first interview in 2021.
Our conversation will be pre-recorded, but I will be posting the link, on this site when known,  as well as on Facebook and in my newsletter next month.
Addendum : The link to this interview and exchange is https://youtu.be/SoVfkaiLNMw