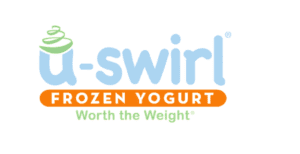 ​A
DATE: Saturday, September 10th, 2022
TIME: 1.00 p.m. – 4.00 p.m. PST
LOCATION: 9795 W. Charleston Blvd., Las Vegas, NV 89117
For those of you who love yogurt, and if you are a chocaholic like I am (if you don't like yogurt and chocolate – what's the point of it all?), what nicer way to spend part of your afternoon at U-Swirl Frozen Yogurt and Rocky Mountain Chocolate Factory on West Charleston.
I will be holding my first – and their first – book signing event there. Please stop in and say hi and enjoy some of their heavenly delights.
I will be selling copies of all five of my novels.
I would like to thank the store manager, Brian Guerrero, and the General Manager, for affording me this opportunity. I am looking forward to it immensely.