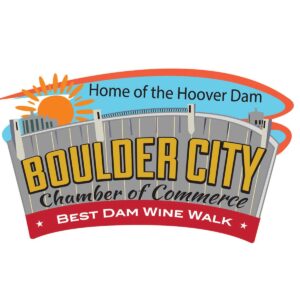 .
​DATE: Saturday, December 11th, 2021
TIME: 4.00 p.m. – 8.00 p.m.
LOCATION: Boulder City Hotel – Lobby 🙂
I am thrilled to be taking part in this annual 'Wine Walk Ugly Sweater' event, which also claims to be the 'best dam wine walk.' 🙂
The cost of admission for the wine walk is $25.00 per person (plus processing fees) or $30.00 per person for walk up tickets. Those attendees wishing to participate in the 'wine walking' event need to check in at My4Sons Comic Store (1305 Wyoming Street, Boulder City, located behind the hotel), where they will receive a glass and a map featuring 25+ restaurants participating in the wine tasting event. For more information, please contact (702) 293-2034. To make online reservations, please click
https://www.eventbrite.com/e/best-dam-wine-walk-ugly-christmas-sweater-tickets-203367687227
The historic Boulder Dam Hotel and Museum is one of the stops on the walk. I will be signing books in the hotel lobby alongside the giant Christmas Tree.
Even though, I will be have copies of Discreetly Yours and my other books on hand for purchase, the focus of this signing will be on my latest novel, the holiday-themed Discovering the Christmas Spirit. For all you non-drinkers, it is not necessary to purchase admission to the 'Wine Walk Ugly Sweater' event to stop by the signing or visit any of the other venues in this quaint historic town.