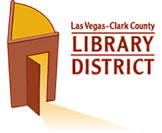 DATE: Saturday, February 19th, 2022
TIME: 11.00 a.m. – 4.00 p.m.
LOCATION: Clark County Library
This is an absolute must for all local book and art lovers. Not only will there be chapter readings, panel discussions, workshops, author signings, but there will artists creating their work followed by a panel discussion and the participating artists will also have their work for sale.
There will be three author shifts, each lasting 90 minutes. The first signing will be from 11.00 a.m. – 12.30 p.m., the second from 12.30 p.m. – 2.00 p.m. and the third from 2.00 p.m. – 3.30 p.m. I will be signing in the first group. chapters Thanks to Julie Okabayashi and Staff at the Clark County Library for the hard work and efforts in hosting this event and to Jo Wilkins and Mystic Publishing Inc. for initiating and sponsoring it.
In addition to signing copies of Discreetly Yours, I will be signing copies of The Chapel of Eternal Love – Wedding Stories From Las Vegas, the sequel, Return to the Chapel of Eternal Love – Marriage Stories from Las Vegas, my cozy murder mystery, Murder Aboard the Queen Elizabeth II, and will even have some of my copies of Discovering the Spirit of Christmas on sale.
Hope to see some of you there.