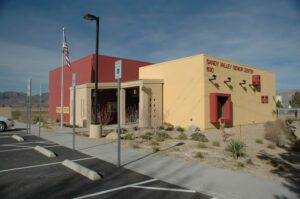 ​DATE: Wednesday, April 26th, 2023
TIME: 6.00 p.m. – 7.30 p.m.
LOCATION: Sandy Valley Senior Center
I had such a blast at Sandy Valley Community Center in March, that I am elated to be invited to speak in Sandy Valley again – this time at the Senior Center.
My gratitude to Carol Parrott for facilitating both these events. I'm sure I'll enjoy the presentation at the Senior Center as much as I did the Community Center.
The Senior Center is open to the public. All are welcome to attend.
I will be talking about my journey as an author and will be presenting an overview of all five of my novels. This will be followed by a Q&A and the a signing.